---
ASTRA Trading & Manufacturing (SAL)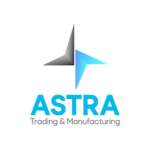 ASTRA Trading & Manufacturing (SAL) is a leading pet food company based in Lebanon, specialized in the production and distribution of high-quality pet food products & accessories.
At ASTRA, we understand that pets are more than just animals; they are beloved members of your family. That's why our team of experts works tirelessly to provide our customers with the best possible pet food products that meet the highest standards of quality, safety, nutrition, and sustainability.
Our product range includes dry and wet food, as well as treats and snacks, formulated to cater to the different dietary needs and preferences of your pets. We use only the finest ingredients sourced from trusted suppliers, and our products are free from artificial preservatives, colors, and flavors, making them a healthy choice for your pets. We also supply cat litter products with different sizes and scents.
Our brand "The Pet Bistro" – a Premium natural pet treat is also available for export worldwide.
Website: www.astrama.me
Brands